Program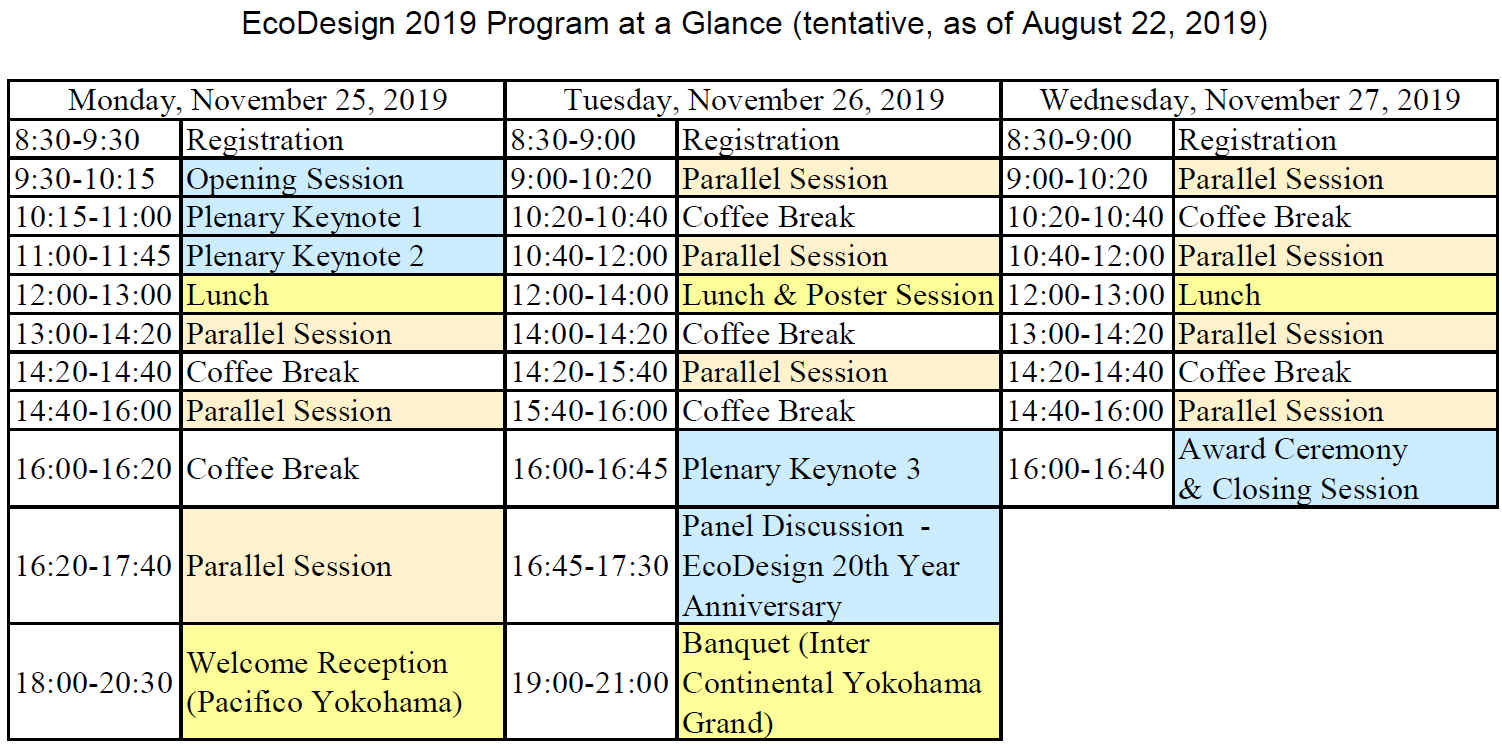 Keynote speakers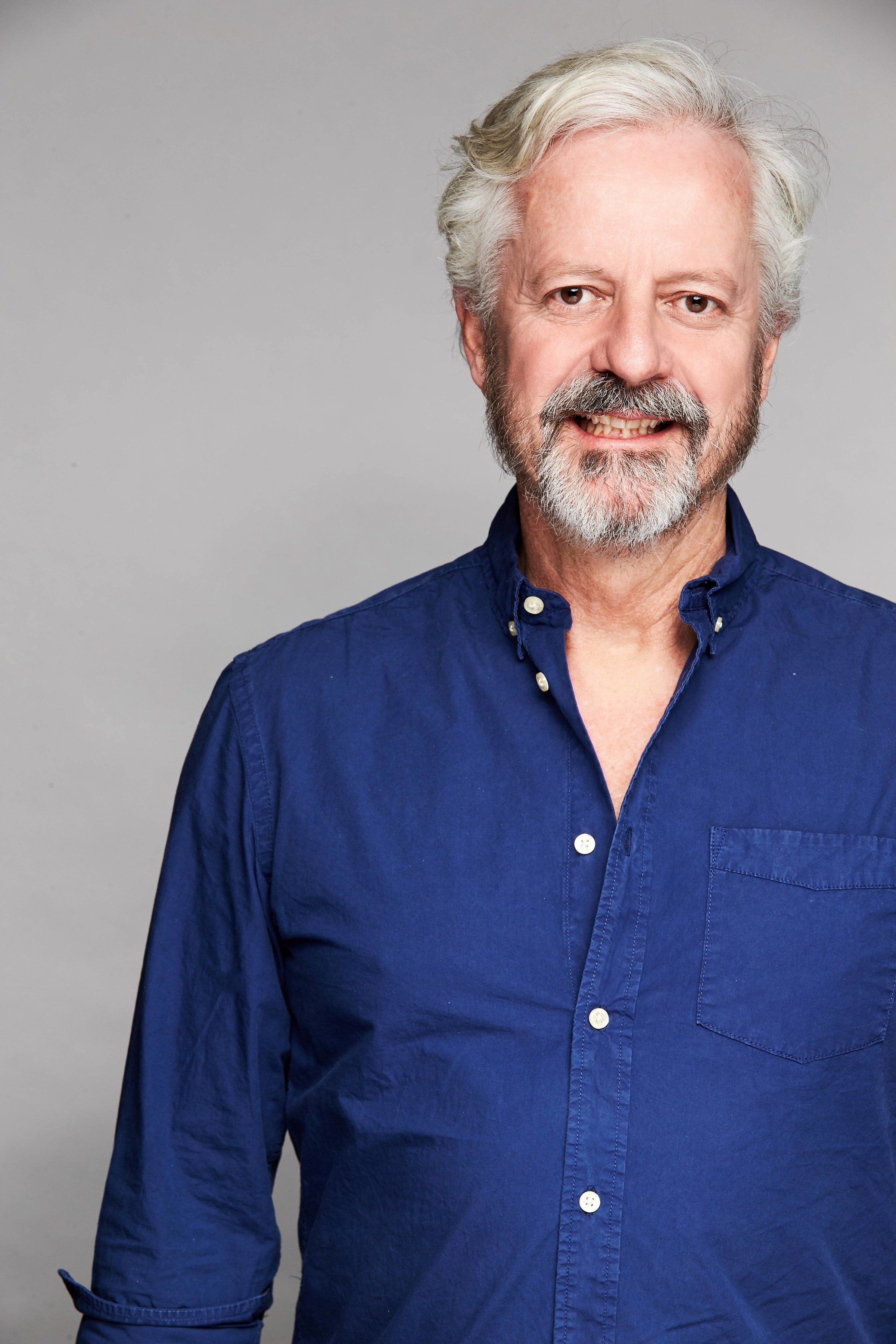 Andrew Morlet | Chief Executive Officer, Ellen MacArthur Foundation
"The role of design in accelerating the transition to a circular economy"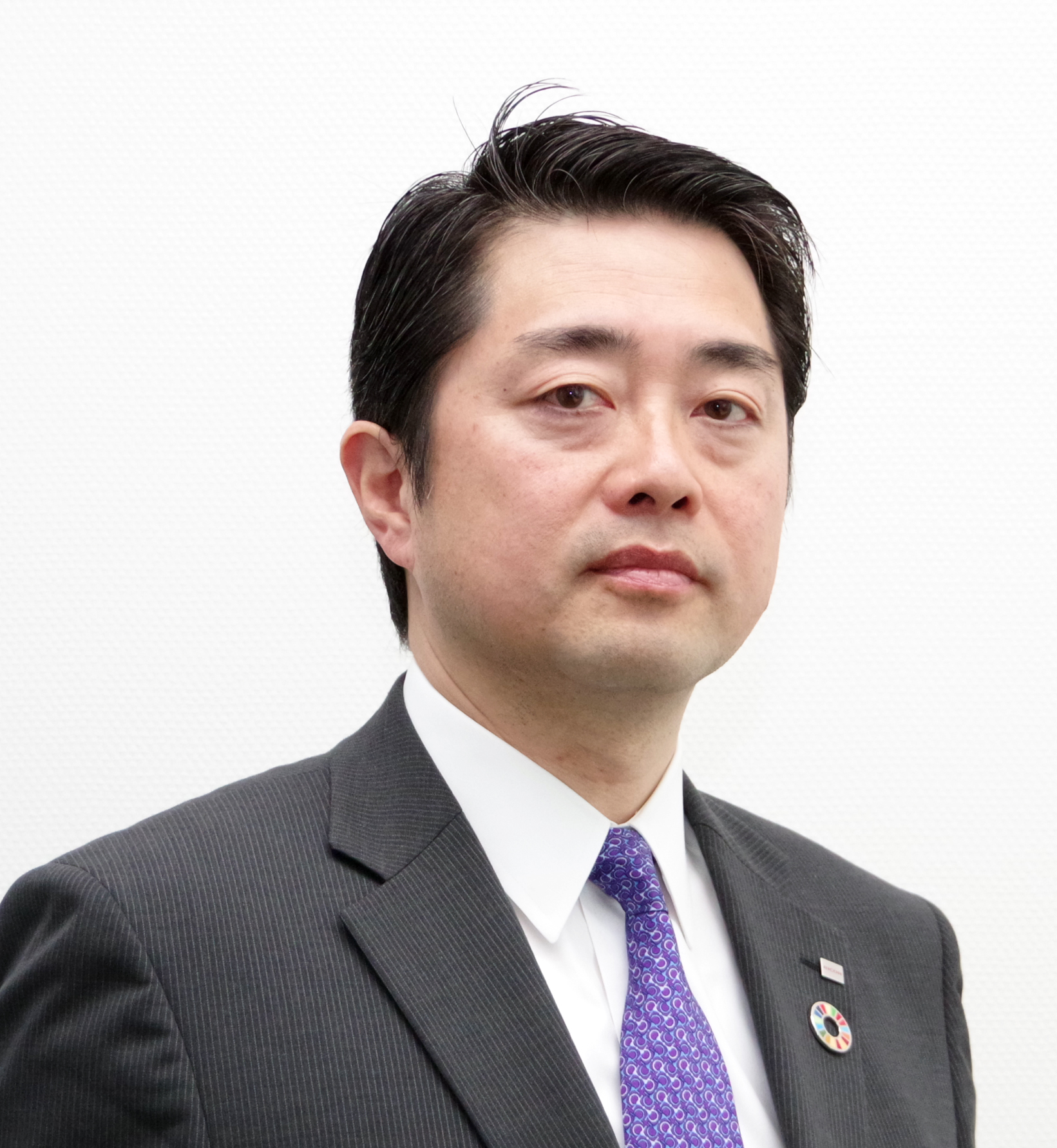 Kazumi Hanada | Corporate Vice President, RICOH Industry Co., Ltd.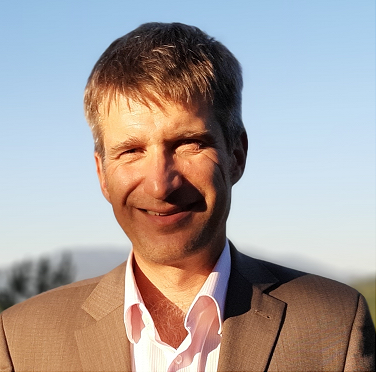 Fabrice Mathieux, Ph.D. | European Commission, Directorate-General Joint Research Centre (JRC), Sustainable Resources Directorate
"Science for policy: analysis of several scientific supports to EU policy related to resources and raw material management"
---
Organized sessions
The following organized sessions are planned as of March 2019.
● Embedding Sustainability in Cyber-Physical Production Systems
Organizer: Dr. Mélanie Despeisse, Chalmers University of Technology, Sweden

The session will bring together experts in life cycle thinking and industrial production to explore issues at the intersection of two broad topics: sustainability and Industry 4.0. The objective of this session is to identify and discuss new opportunities offered by digital technologies for increasing the sustainability of industrial activities. The participants will be given 10-12 minutes to present their study. Following the presentations, the presenters and chair will form a panel to discuss and answer questions from the audience.
● Circular Consumption and Use Perspectives
Organizers: Prof. Casper Boks, Assoc Prof. Ida Nilstad Pettersen, Ms. Juana Camacho-Otero, Norwegian University of Science and Technology (NTNU), Norway and Ms. Anneli Selvefors, Chalmers University of Technology, Sweden

To update the eco-design research community about current activities:
・Get people that work with this topic together
・Inspire people that mainly work with technology to also address user perspectives.
We did this during the 2009 edition (the session was then called social perspectives in eco-design) with great success. We targeted potential presenters and several (mostly from Europe) came. Since then the 'social perspectives in eco-design" has been included in the regular list of conference topics, but has still gotten relatively little attention in the conference. We would like to change that.
● Advancing Circular Economy in the Manufacturing Industry: The Importance of Design, Business Models,
and Policies
Organizers: Dr. Carl Dalhammar, Lund University, Sweden and Prof. Mattias Lindahl and Prof. Tomohiko Sakao, Linköping University, Sweden

The presentations will discuss how several concurrent developments – related to inter alia product and service design, business models, and public policies – are necessary for an industrial transition. The future research challenges will also be discussed.
● Sustainable Consumption and Production in Asian Context
Organizers: Dr. Mitsutaka Matsumoto, AIST, Japan and Dr. Yusuke Kishita, the University of Tokyo, Japan

Many Asian countries are faced with increasing resource and energy consumption in response to rapid economic growth. With the aim to design and evaluate policy packages for Sustainable Consumption and Production (SCP) in Asian context, we have been working on a research project "Policy Design and Evaluation to Ensure Sustainable Consumption and Production Patterns in Asian Region (PECoP-Asia)" (http://www.susdesign.t.u-tokyo.ac.jp/s-16/), funded by Ministry of the Environment, Japan. In this session, we will provide a forum to discuss the desirable interaction between consumers and producers for SCP, by means of sharing service, remanufacturing, refurbishment, repair, reuse, etc. Papers on a wide variety of topics related to SCP are welcome.
● Transitions and Innovations Supporting the Energy Transition
Organizers: Assoc Prof. Benjamin C. McLellan, Kyoto University, Japan, Assoc Prof. Andrew Chapman, Kyushu University, Japan, and Dr. Yusuke Kishita, the University of Tokyo, Japan

The session will examine the social, resource, and innovation transitions that support sustainable energy transitions. This includes: the requirement for raw resources and the subsequent shift in environmental impacts; the social equity of such transitions; and, the requirements and frameworks for innovation that can drive the transition.
● EcoDesign in Electronics Packaging Technology (JIEP Session)
Organizer: JIEP-Material-and-EcoDesign-Technical-Committee, Japan

This session aims to promote saving and pollution free engineering in Electronics Packaging Technology.
● Environmental Indicators for Designers
Organizer: Assoc Prof. Bertrand Laratte, Arts et Métiers - I2M, France

The designers must usually compose with different specifications (e.g., structure, vibration) including the environmental aspect. However, basically an LCA study is done, but the LCA practitioner doesn't adapt the assessment depending the product. Also, an LCA can provide 10 or more indicators, but all these indicators are not useful. This session aims to show which kind of indicators are relevant depending the studied sector. For this session, I expect to select different sector to illustrate the panel of indicators that are chosen according the product and the methodology used to select the impact category.
● Intelligent Circular Economy Manufacturing Research and Education
Organizers: Prof. Kristian Martinsen, NTNU, Norway, and Dr. Mitsutaka Matsumoto, AIST, Japan

A Circular Economy product development model consists of reverse logistics, sorting and grouping, disassembly, inspection, cleaning, reprocessing, reassembly, final testing and packaging. The manufacturing community must learn how to use post-consumer scrap as input for new products - either by remanufacturing parts or components or use recycled materials. The session discusses how technological development specifically in additive manufacturing, coating technologies, surface embedded sensors, and tooling that combines these technologies can contribute to achieve a circular economy product development model.
● Advanced Circular Model of Spent Photovoltaic Panels in Tokyo Metropolitan
Organizer: Prof. Chiharu Tokoro, Waseda University, Japan

Tokyo metropolitan aims to be a leading environmental city and promotes the adoption of solar energy. The session overviews the current situation of technology trend and social system for collection, transportation, reuse, recycle, supply-chain of spent PV (photovoltaic) panels and discusses how they should be optimized from the viewpoint of cost, environmental impact and resources efficiency. Our goal is to propose an optimal packages of technology and social system for PV reuse/recycle in Tokyo metropolitan.
● Sustainability, SDGs and Roadmapping
Organizer: Assoc Prof. Yuta Hirose, Advanced Institute of Industrial Technology, Japan, and Dr. Yusuke Kishita, the University of Tokyo, Japan

This session will provide an introductory overview of 'Roadmapping', a structured visual approach to strategy development and innovation planning, and discuss how it could benefit research and practice contributing to sustainability and SDGs.